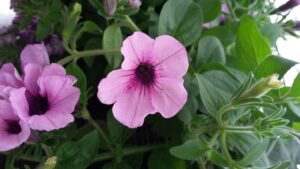 Welcome to Altimate Club Wine Tours and Say High to Okanagan Tours, charity events and fundraisers
We believe, Your gift today creates meaningful change for children and communities. Contact us so we can help your organization reach its goals,  change lives by making giving meaningful, simple, and fast. We will help by  arranging and facilitating Manage volunteers, supporters and venue for your event on and to the closing of the event.
Charity events and fundraisers following conditions.
Charity donations: Altimate Club Wine Tours & Say High to Okanagan Tours will not collect funds for any charity event and fundraiser directly, indirectly or by any companies in our control. We ask the organizer to have ready a donation jar or attach a GoFundMe account in the name of the charity on witch there organizer may distribute the collect funds. Events are considered a one time event.  Only at that event my the organizer collect funds at a designated spot, note the funds must go into a closed container.
A GoFundMe account, We believe making online fundraising accessible and easy for everyone. This way we can support you by allowing your link to be assessable to all viewers at my website or media pages attaching a email address or phone number to the organizers.
Silent auctions: this will have nothing to do with Say High to Okanagan Tours or our affiliates companies and must be brought up with the organizer for the charity for details.
Events and Fundraisers: Price of events and fundraiser cost, support are suggested to taxes and fees are not considered collections for the charity.
Names and numbers of guest are not collected for charity or fundraisers. If a private guest would like to reach out to the charity they may do so at their own convenience.
Charity donations are collected separately by the organizer at the event.  Charity cannot solicit personal information from guest of any event, with out the written consent of the guest.
Kind regards,
Say High to Okanagan tours and affiliates.
The purple represents admirations, love and peace.
PS. Please note: We or any of our associates will not take any money or gift for any charity.
PSS. We did not okay  or agree or allow Bill Jack post of Tianna Jack fundraising on any of our media platforms.
We have had no part directly or indirectly with Tianna Jack's fundraising.  Donna Jack is registered as the administrator  on Tianna Jacks Go Fund Me page, please call them directly. Serena Jack is Tianna Jack Litigation guardian. Please contact them at 511 Aspen Ave Qualicum Beach BC v9k1A6  or call 250-880-9670 or  other addresses: 804-345 Quebec Street Victoria, BC V8V 1W4  or call 250-880-4884 or Serena Jack 406-345 Quebec street , Victoria Bc v8v1w4